Good Day Everyone!! Today's post is all about the testers! What a tremendous bunch they are! many thanks for testing the Uptown/Downtown and helping me make it spotless — can't roll in the hay without you!Before We Get To All Or Any The Amazing Photos — Please Read These Important Notes With Regard To The Update/Revision First!
If you've got purchased the first Uptown/Downtown girls dress pattern from 2014 — you receive a FREE update! for patrons who purchased the pattern right here in my shop, please check your account for the update. The file name is "Girls.Uptown/Downtown.2016.Final". If you acquired the pattern on ETSY, please check your inbox and/or junk folder. It should be waiting there for you!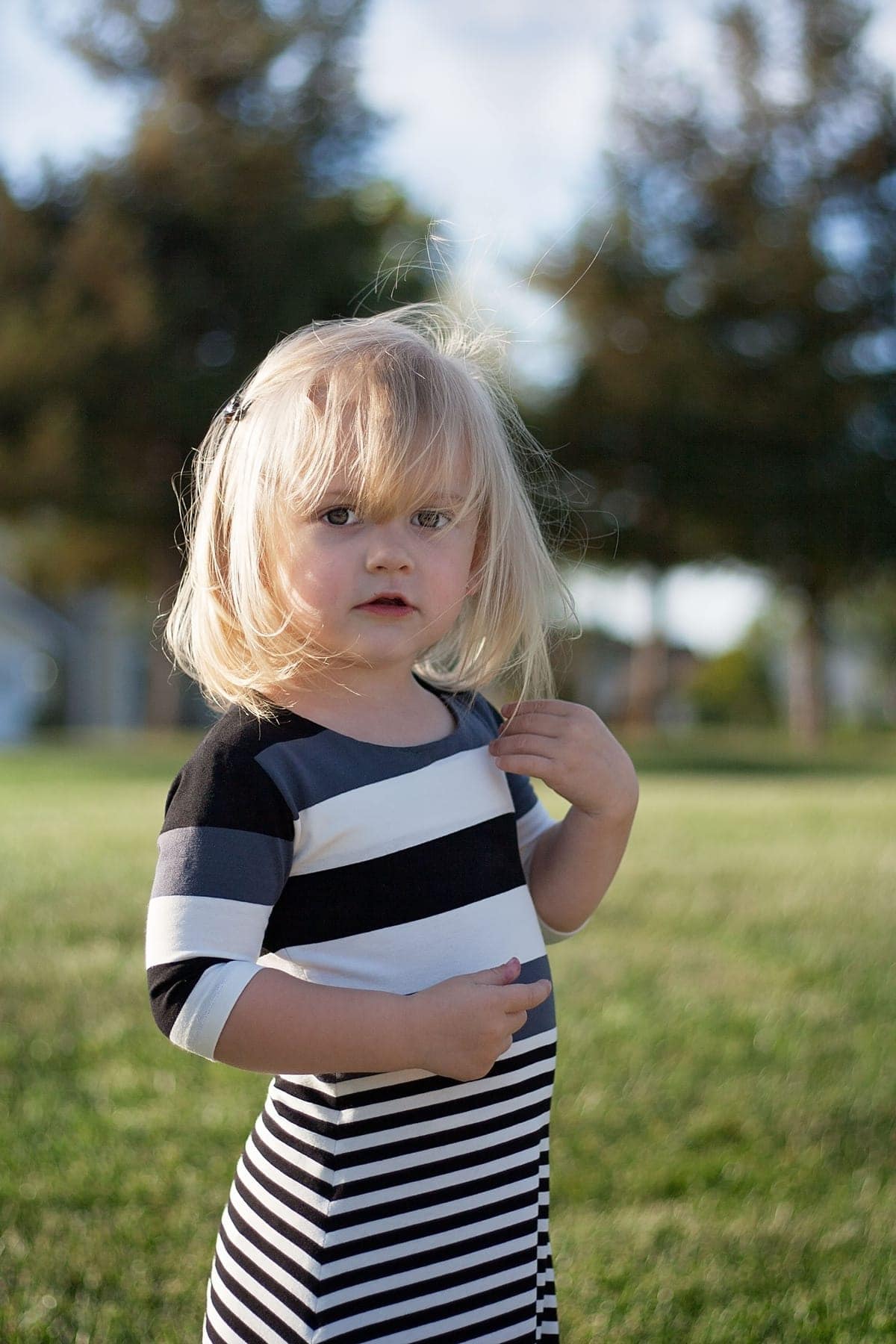 If you recognize you bought this pattern and haven't received the update yet — be happy to contact me with testimony of purchase (paypalreciept, order number), i will be able to assist you find it. I ask that you simply give me 24hrs to reply and inspect.
Why Did You Update The Pattern You Ask?
Well there have been several cause why I updated the pattern. The Uptown/Downtown was my one of the very first pattern, many work was poured into it and for the foremost part it had been done alright . But, now that I even have been drafting, designing and learning consistently for nearly three years, I saw room for enhancement in many areas. the foremost important area was the neckline — though it had been hit and miss counting on the customer, some people where finding it too wide. I knew I could fix it so it might be hit whenever then I did!
I also wanted to match the instructions to my current branding/format/layout and style . I've added clickable links everywhere, improved the tutorial, tips, size charts, formatted it to be a no-trim pattern and far more. I also wanted to extend the dimensions range to match the opposite patterns in my shop — which go up to 14Y . It also gave me the chance to feature another design detail "Clean Finish Tank" and a few proper binding tutorials. Some items from the first are omitted (lace overlay, reversible, color-blocking), I decide to do some tutorials on the blog for the various many modifications which will be done to the present pattern. My brain overflows with all the creative modification possibilities and if I had to included all of them within the instructions, it might are hard to navigate. i actually didn't want to confuse a really simple and straightforward pattern into a difficult to decipher one.